Ahead of #InternationalWomensDay this week, we're shining a light on any essential reading, events, activities, celebrating equality and inclusivity across the UK.
This year's theme is Embrace Equity, calling people to challenge gender stereotypes, call out discrimination, draw attention to bias and seek out inclusion.
Here's some inspiration for things to do around the day…
WOW – Women of the World
Southbank Centre, 10th – 12th March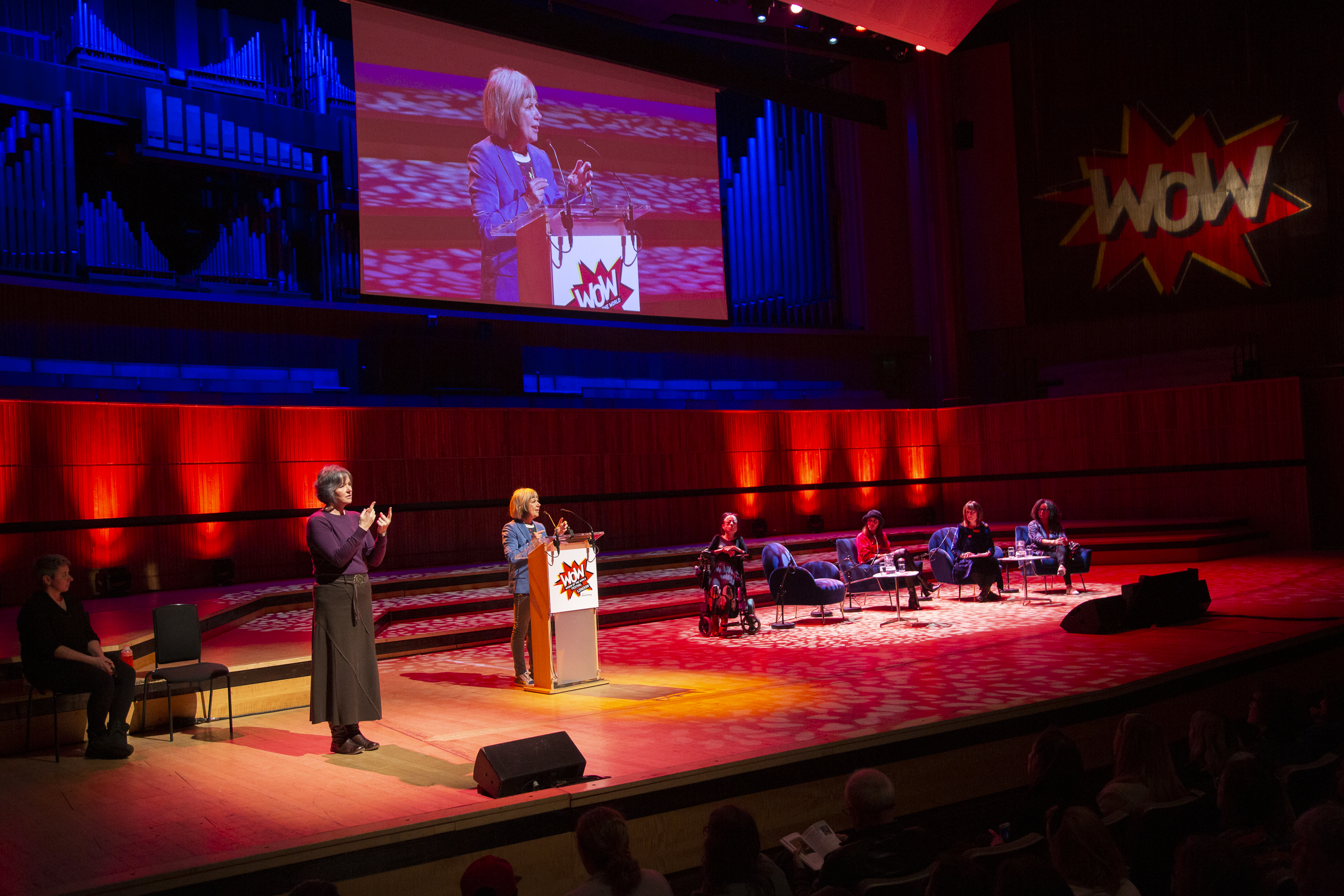 The world's biggest, most comprehensive festival celebrating women, girls and non-binary people is back in 2023. The WOW London festival is a chance to be part of the global movement and see world-class speakers, activists, musicians and comedians all in one place. 
A three-day festival filled with  life-changing conversations, incredible performances and interactive workshops. Everyone is welcome.
Tickets available here.
Take a walking tour of historic locations for the Women's Liberation movement 
Across London, All week 
This year, Women of London is hosting five different walking tours of London across 9 days. The tours cover iconic locations such as Bloomsbury, Westminster and Seven Dials, where attendees can discover the stories of the iconic women across literature, politics and art that made history.
Tickets available here.
The Black He(art) at Peckham Levels
Peckham Levels, 8th March – 9th April 
This month-long exhibition explores Black femininity through photography, textile art, animation and more, curated by Anisa Morgan.
Tickets available here.
Expand your reading list with these feminist books 
Why check out a few specially curated lists on Bookshop.org which include must-reads that will inspire you to take down the patriarchy. 
Their most recent #BookLoverSpotlight, jemimareads, has an empowering selection of feminist literature including Hood Feminism: Notes from the Women White Feminists Forgot by Mikki Kendall, Your Silence Will Not Protect You: Essays and Poems by Audre Lorde, Rebel Writers: The Accidental Feminists by Celia Brayfield and much more. 
Check out her list here.
Learn about the history of witchcraft in London
Museum of London Docklands, 8th March 
Discover the gruelling history of women accused of witchcraft in Britain. 
In 1542, the first Witchcraft Act in England was enacted, establishing it as a capital offence. From depictions in 17th century literature to protective witch bottles, Londoners' belief in the occult was visible for centuries even after multiple laws were repealed. Join guest speakers Maria Beadell, Vanessa King and Dr Alice Tarbuck as they explore stories of accused women, marginalised 'magic' and subsequent experiences of public punishment in the Capital through history.
Tickets available here.
International Women's Day exhibition at the Affordable Art Fair 
Affordable Art Fair at Evolution Battersea, 9th – 12th March
A special landmark display will celebrate International Women's Day, with artworks by international female artists exploring a range of powerful stories. 
Affordable Art Fair has revolutionised and democratised the art market with its fun and accessible approach, bringing art under £7,500 to fairs in 11 cities around the world (and counting), including three fairs a year in London's Battersea Park and Hampstead Heath.
Tickets available here. More information on the exhibiting artists below.
Sophie Abbott

(Lara Bowen Contemporary), an abstract artist with a host of notable collectors, who found solace in her art practice after the tragic loss of her mum last year

Soozy Barker

(The Barker Gallery, A1) who juggles being a highly successful artist collected by the likes of Anna Friel with raising her two young daughters and championing other women artists in her gallery

Clare Bonnet

(Gala Fine Art) who seeks to portray the truth of the female experience in her work. "I am interested in repetition in womanhood – generational cycles, entrenched societal expectations, and the dualities of female identity"

Margaux Carpentier

 (Art Friend) who creates pictures using symbolic language, so each piece can be read by all, in many different ways. Her large-scale piece To The Stars Above was used as the cover illustration for the book WOMXN

Lisa Krannichfeld

(JJ Galloway Studios) whose Girls and Guises series of portraits reimagines the female muse as both passive and defiant

Mekia Machine

(Smithson Gallery), whose work investigates aesthetic and societal norms as a queer Black female artist, creating visuals she longed for representation for as a child

Samantha Michell

(ARTCODE) whose work embraces freedom and sensuality while reinterpreting the very act of painting with striking results using ink and color

Clare Packer

(star of the Battersea Spring campaign, Kittoe Contemporary) who found success in her 70s and whose classically-inspired figureheads have attracted an impressive roster of collectors, including former British Vogue Fashion Director, Lucinda Chambers

Iryna Yermalova

(Hancock Gallery), who combines her Ukrainian upbringing with a creative drive inspired by the English countryside to present bold yet sensitive figurative studies with a confident style and striking use of light and colour.